Metal buildings have become increasingly popular in recent years, thanks to their durability, cost-effectiveness, and versatility. This increase in popularity has also increased the types of metal buildings available, each with its own unique features and benefits. In this blog post, we will explore some of the most common types of metal buildings and their key characteristics.
Steel Frame Buildings
Steel frame buildings are the most common types of metal buildings. They consist of a steel frame with metal panels attached to the frame. Steel frame buildings are popular in commercial and industrial applications due to their strength and durability. They can withstand high winds, heavy snow loads, and seismic activity. Steel frame buildings are also energy-efficient and designed to meet various building codes and standards.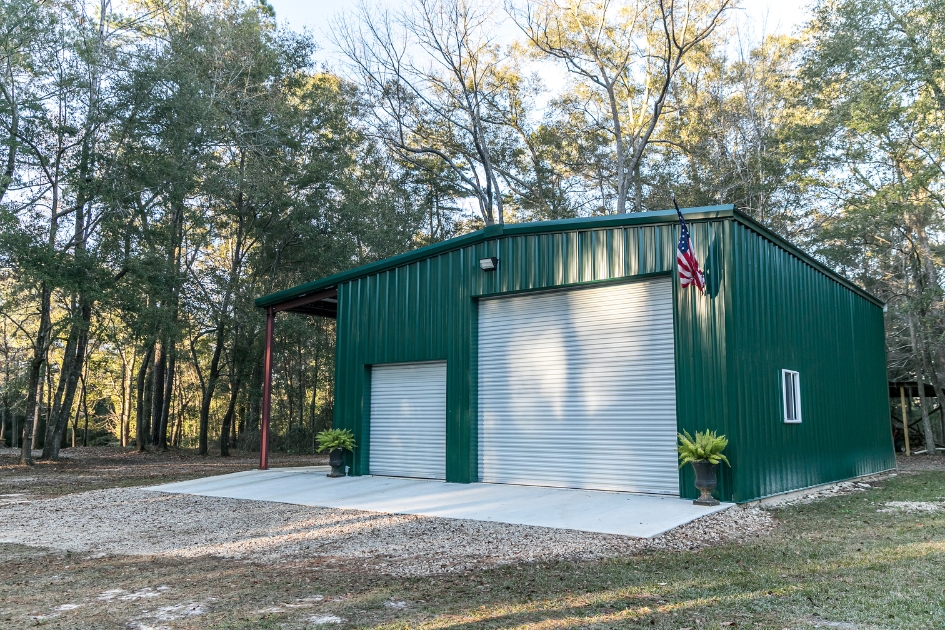 Prefabricated Buildings
Prefabricated buildings, also known as pre-engineered buildings, are designed and manufactured off-site, then shipped to the building site for assembly. These buildings are typically made of steel or other metals and come in a variety of sizes and shapes. Prefabricated buildings are not only popular in industrial and commercial settings, but also have residential many applications such as garages and storage sheds. Plus, they are quick and easy to assemble and offer a cost-effective alternative to traditional construction methods.
Modular Buildings
Modular buildings are another type of pre-engineered building. They consist of pre-fabricated modules, or sections, assembled on-site to form a complete structure. These buildings are popular in both commercial and residential applications, as they are flexible and cost-effective. Furthermore, modular buildings are customizable for specific design requirements, and are easily disassembled and relocated if necessary.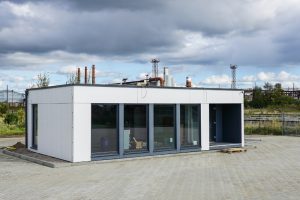 Pole Barns
Pole barns are a type of metal building that consist of a wood frame with metal siding and roofing. They are popular in agricultural settings as they are typically used as barns, equipment sheds, and storage buildings. Similar to the other metal building types, pole barns are durable and cost-effective. Plus, they are easily customized to meet specific needs.
Quonset Huts
Quonset huts are semi-circular metal buildings that were first developed during World War II for military use. Today, they are popular for a variety of applications, including storage, workshops, and even homes. Quonset huts are easy to assemble and customized to meet specific design requirements. Also, they are energy-efficient and durable, withstanding extreme weather conditions.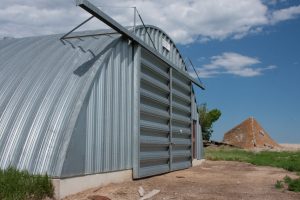 Barndominiums
A barndominium is a unique housing concept that combines the rustic charm of a barn with the modern comforts of a condominium. These types of metal buildings offer a versatile and customizable living space with a wide-open floor plan, high ceilings, and exposed beams that give it that barn-like charm.
Barndominiums can be constructed from barndominium kits, which provide all the necessary materials and components for building a functional and stylish living space. The kits include pre-engineered metal framing, roofing, insulation, windows, and doors so you can personalize your space to fit your style and needs. Pick your layout, choose your finishes, and make it uniquely yours. It's an affordable and trendy housing option that lets you live a rustic yet modern lifestyle.
In conclusion, metal buildings come in a variety of types, each with its own unique features and benefits. Steel frame buildings, prefabricated buildings, modular buildings, pole barns, Quonset huts, and barndominiums are just a few of the many types of metal buildings available today. When choosing a metal building, it's important to consider your specific needs, as well as the level of customization, durability, and cost-effectiveness you are looking for.
If you want to discuss any of these metal building types, or others available,  call Single Source Systems at (816) 832-1622. Ask for Shane Willis, and he'll  answer all your questions. Or click here to fill out our contact form or get a quote today!